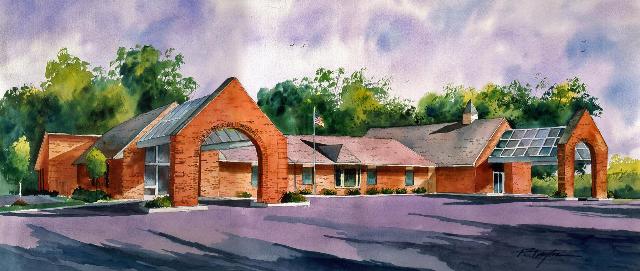 Brighton Memorial Chapel

3325 Winton Road South
Rochester, New York
14623
Phone: (585) 427-8520
Fax: (585) 424-6952
Email: brighton@brightonmc.com
Brighton Memorial Chapel was designed as a "step free" environment. There are no steps from the moment you leave your car. At the entrances are two Porte-co-cheres (covered drive through) for drop off & pick up convenience; with glass roofs for natural illumination. 24 hour all weather emergency phones, on the outside entrances of the home, put you in contact with a funeral director in the off hours when the funeral home is closed. Brighton Memorial Chapel also provides plenty of safe, well lit, off street parking with room for 180 automobiles.
Brighton Memorial Chapel, Inc. is conveniently located 1.5 miles from the Jewish Home of Rochester, and just moments from I-390, and 590. Our location puts us minutes from most temples, hospitals, cemeteries and the airport. With our location on Winton Road South, the building could not be more convenient to the Jewish communities of Brighton, Pittsford, Henrietta and other eastern suburbs. These towns make up roughly 72% of the Jewish population in Rochester, based on the most recent census sponsored by the Jewish Federation of Greater Rochester.