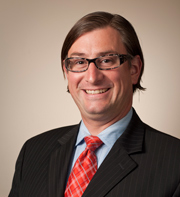 Jarrod M. Krieger
NYS Licensed Funeral Director
Education:
Brighton High School, Rochester, NY (1992)
State University of New York at Cobleskill, A.S. Degree Business Administration (1994)
University of Albany, B.S. Degree in Political Science and minor in Judaic Studies (1996)
Simmons Institute of Funeral Service, A.S. Degree in Mortuary Science (1997)
Family:
As a fourth generation Rochesterian, my daughters, Edie & Pearl and I live in Brighton, as do my parents, Miriam and Lloyd Krieger. My maternal grandmother, Bella Zysman, of blessed memory, was a Holocaust survivor and a 60 year Rochester resident. My paternal great grandfather and several great uncles owned kosher meat markets in the old Jewish section of Rochester.
Community Involvement:
I am a member of both Temples Beth El and B'rith Kodesh. I actively participate in the local Jewish community as chairperson for the Jewish Federation's Young Leadership Division and Yom Hashoah (Holocaust Remembrance) Committee. I am also a member of the National Fraternal Organization Knights of Pythias, the Independent Order of Odd Fellows, National Funeral Directors of America and the Jewish Funeral Directors of America.
Local History:
Living in Rochester all of my life, I have always been active in the Jewish community. I attended Beth Sholom's pre-school, Hillel School, Temple Beth El's Hebrew school and graduated from Midrasha, Rochester's community Hebrew high school. I had my Bar Mitzvah at Temple Beth El, where I was also secretary and president of the local chapter of United Synagogue Youth (USY).
Honors:
First prize winner of the Jewish Funeral Directors of America 1997 essay contest. "The Reason Why Religious Traditions and Rituals Should be Encouraged and Maintained in Funeral Service." This essay has appeared in the magazine the International Cemetery & Funeral Association, September 1998. Click here to read part I of my essay. Click here to read part II.
Company Information:
In 2005, I opened Brighton Memorial Chapel as an alternative for the Jewish community, after working at Parsky Funeral Home for eight years. Acknowledging that the Jewish population is relatively small, when compared to the area at large, and reconciling the enormous cost of funeral facilities to this population size; it became apparent that it was not cost effective to spend millions of dollars to purchase or build a Jewish funeral home. It was because of this relationship between population size and the costs of funeral facilities that it has become a national trend to seek a mutually beneficial arrangement combining funeral facilities. My innovative approach has enabled both the Jewish community and Brighton Memorial Chapel to share in significant savings. By negotiating a rental agreement with Miller Funeral Homes Inc., I am able to set in motion a plan to share facilities, staff and location which has allowed me to set prices below my competition.
Of special interest to the Jewish community is that Brighton Memorial Chapel is 100% locally owned. This was important to note when Parsky's was sold to the Epstein's in 2005. Epstein Funeral Directors were a multi-state entity based out of Ohio. "With our own local economy in such a depressed state, I can offer to return your local dollars to our community that you and I live in. Simply put, money spent at Brighton Memorial Chapel, will stay in Rochester. Profits will not be sent elsewhere for other communities to benefit."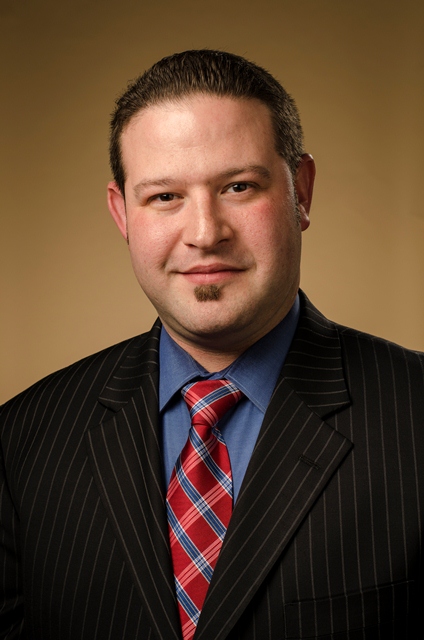 Daniel Zysman
New York State Licensed Funeral Director

History:
I am a fourth generation Rochesterian, and the son of Chaz and Judy Zysman, My paternal grandmother Bella Zysman (zt"l) was a Holocaust survivor, and has lived in the Rochester community for nearly 60 years. My maternal grandparents, Dave (zt"l) and Roz Schreiber were both born in Rochester, and have served the Rochester Jewish community for many years, starting out at the Kippelah Shul on Joseph Avenue to now serving Temple Beth El. Jarrod and I are first cousins.

Having lived in Rochester my entire life, I have been very involved in the Jewish community. I attended Hillel School from kindergarten to eight grade and then continued my education at the local Yeshiva. During that time I served as the Youth Director at Beth HaKneses HaChodosh, and also served as secretary and vice-President of the local chapter of National Conference of Synagogue Youth (NCSY). After I graduated from the Yeshiva, I left Rochester for two years to go to learn at Yeshivat Ohr Yerushalayim in Moshav Beit Meir in Israel. When I came back from Israel, I served two years as the advisor of the local chapter of NCSY, and also managed our community's local Kosher caterer, Bittker Caterers and worked at Lipman's Kosher Meat Market.

Education:
• Hillel School (1993)
• Talmudical Institute of Upstate New York (1996)
• Yeshivat Ohr Yerushalayim – ISRAEL, A.S. Degree in Talmudic Law (1998)
• Monroe Community College, A.S. Degree in Business Administration (2000)
• Simmons Institute Of Funeral Service, A.S. Degree in Mortuary Science (2012)

Honors:
Won NCSY Har Sinai Region's 'Chapter Advisor Of The Year' award in 2000.
Won Simmons Institute of Funeral Service 'Excellence in Science' and Excellence in Social Science' awards in 2012.
Served as President of Sigma Phi Sigma – Funeral Service Fraternity in 2012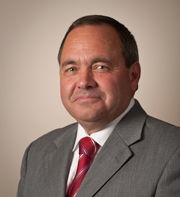 Edward J. Miller
Certified Pre-Plan Consultant, CPC
New York State Licensed Funeral Director
History:
Born in Rochester, N.Y. in 1951 to Edward and Margaret (Kellett) Miller, I have lived in Rochester my entire life. I married Lynda Blauw in 1974 and raised four children in Penfield NY. The Blauw family, also a tradition of Rochester, owned Blauw's Drug Store at the corner of South Goodman and Clinton Avenue South for several decades.
It is a testament to those who came before me that Miller's thrives today. This family business had traversed the ages from the birth of the automobile, to a man on the moon, to face book and twitter; an age where items turn obsolete on their way home from the store. We take pride in the fact that generations of our family have been privileged to serve generations of Rochester families.
On January 15, 2000 my father and I opened a new facility at the corner of Winton Road South and Jefferson Road. The same year the former funeral homes on Mount Hope Avenue and South Avenue were closed, and a new era was born to an old tradition.
Education:
Graduated from McQuaid Jesuit High School (1969), Villanova University (B.S. Business, 1973), Rochester Institute of Technology (M.B.A. 1975). I have been a N.Y.S. licensed funeral director since 1978 and I am a Certified Pre-Plan Consultant.
Present:
Fourth generation owner of Miller Funeral Homes, succeeding my father in 1982, and the current CEO of the firm. As I write this my wife, Lynda and I are in the Hospital awaiting our first grandchild (10/27/2010). My son Josh is the President of Miller Funeral Homes, Inc. and as partners we hope to continue the traditions of our predecessors.
Jarrod and Brighton Memorial Chapel have been a wonderful match for us. I've enjoyed getting to know the Jewish community, working with the rabbis and learning the customs. We're proud to share our building with Brighton Memorial Chapel and the relationship we've built with them since 2005.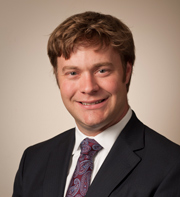 Josh E. Miller
Certified Pre-Plan Consultant, CPC
New York State Licensed Funeral Director
History:
Born in 1978 to Lynda and Edward Miller I am a lifelong resident of Rochester. I married Sara (Smith - a nice Jewish Girl) also a graduate of Penfield High School (1997); Sara is a social worker in Rochester's health care industry. Sara and I reside in Brighton with our two daughters.
Sara and I enjoy most things outdoors, backpacking, hiking, biking, running.. I am a 3 time marathon finisher (Eugene) (Philadelphia twice); I participated in North America's largest relay race "Hood to Coast" spanning a distance of 197 miles.
Education:
I am a graduate of Penfield High School (1997); Portland State University (B.S. Business); SUNY Canton 2002 (A.A.S. Mortuary Science)
Present:
In 2002 I became the 5th generation to work in the family business; I am currently President of Miller Funeral Homes.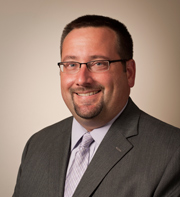 Matthew J. Miller
Certified Pre-Plan Consultant, CPC
New York State Licensed Funeral Director
History:
Born in Rochester, NY in 1972, to Raymond and Mary Ann Miller, I am the youngest of 8 children. I have lived in Rochester my entire life. I reside in Chili with my dog Lilo.


Education:
I am a graduate of Irondequoit High School (Class of 1990), SUNY Canton - AAS Mortuary Science (Class of 1992), and a New York State Licensed Funeral Director since 1993, I am also a CPC, (Certified Pre-Plan Consultant). I am actively involved with the Rochester Genesee Valley Funeral Directors Association, currently serving as Web-Master and Past-President.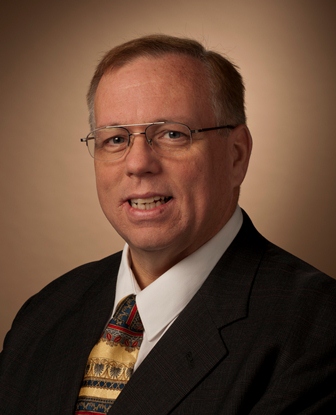 FRANCIS "JOE" MARTIN, JR.
New York State Licensed Funeral Director

Joe married his wife Cynthia Chase in 1982. They have 2 children, Francis "Frankie" Martin III and Benjamin P. Martin both of Henrietta. After graduating from R-H Roth High School in 1978, Joe graduated from Monroe Community College in 1980 receiving his Associates in Business Administration. He then graduated from Simmons School of Mortuary Science in 1981. He then served his internship with his Father and Grandfather and became a licensed Funeral Director in 1982. In 1985 after the death of his Grandfather Vernon Halloran his family made him the Manager of Henry D. Halloran Son, Inc. Funeral Home. Joe is a life member of the West Henrietta Fire Department and has served over 30 years as a member of the Henrietta Fire District holding many offices including Chief currently serving on the Board of Fire Commissioners. He is a charter member of the Genesee Valley Henrietta Moose Lodge #2290, a member of the Knights of Columbus #4812 and 4th Degree member of the Bishop Kearney Assembly Knights of Columbus. He is parishioner of The Church of the Good Shepherd. Joe is also a two time Past President of the Rochester Genesee Valley Funeral Directors currently serving on the Board of Directors and served as Region #1 Governor, State Director, Secretary Treasurer and currently the President Elect of the New York State Funeral Directors Association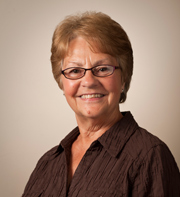 Patty A. Hite
Office Manager
Raised in Altoona, Pennsylvania by William and Elsie Gardner, upon my graduation from Altoona Area Senior High School, I married and moved to Rochester, New York. My initial time in Rochester was spent raising four children who have graced me with four grandchildren and one great granddaughter.
In 1993 I joined Miller Funeral Homes as their office manager. I enjoy the many experiences and challenges I face on a day-to-day basis and take pride in the funeral homes continued growth. I hope to finish my working career with the people I have been privileged to work with.